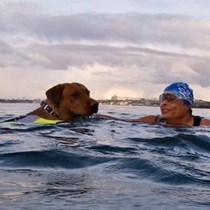 Share Lucy's page with friends, family and followers:
Lucy's Story
I'm taking on Swim22, from 22 July to 22 October in support of Diabetes UK. I have been a Senior Business Development and Sponsorship Manager for over 20 years. Working with creative designers, marketing departments and sales teams, on cross-departmental planning and responsible for implementing and driving specific projects and marketing campaigns working to tight deadlines. I have always been driven and focused on achieving outstanding results and always open to new challen...
Activity
Journal
Trophy Room

Swim the distance of the English Channel towards a healthier you and transform the lives of those living with diabetes.
22 July to 22 October 2021