Get fit doing something you love with our channel crossing challenge.
22 July to 22 October 2021
We love hearing the stories of why you're taking on Swim22. Whether it's to get fitness, lose weight or simply to reignite your love of swimming please share your stories using #Swim22 and help inspire others to take part and encourage them to complete the challenge.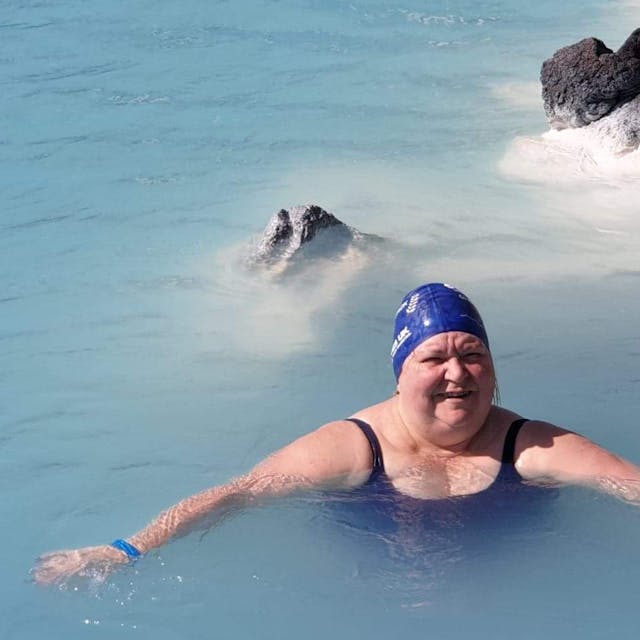 "Swim22 gave me time for me," Jackie
That was one of the biggest things that Swim22 gave me was time for me. I wasn't mum, wife, or nan I was just me. I could just go into the pool and zone out and swim.
I hadn't done any exercise for a long time because of the arthritis. I also wanted to lose some weight but I thought because I'm diabetic I wanted to get my diabetes under control to a point where I didn't have to take medication.
I felt a massive sense of achievement swimming 22 miles. It definitely changed my life, and it can change other people's. If you think you can't do it, you'll be surprised how much you can do. Break it down into little pieces.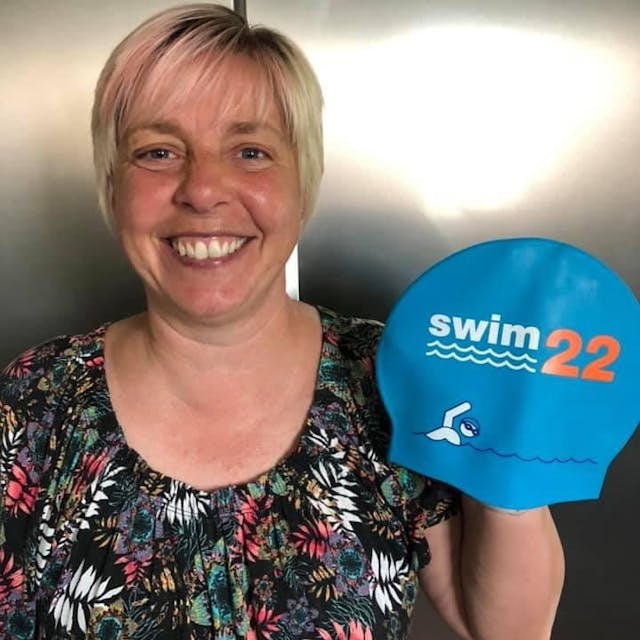 "I've always had a love of water and a healthy respect for it, so I'm just excited to get going," Kirsten
I'm really excited to get back into the pool; I really miss it. I've always had a love of water and a healthy respect for it, so I'm just excited to get going. I'm a bit out of practice at the moment, so I'm not sure how far I'll be able to swim when I'm allowed back in the pool - but I'm feeling ready to build up my strength and take on the challenge

To anyone who is thinking about signing up I would always say go for it! It's something you can do at your own pace. Even if you're not a confident swimmer, you can do as much as you can when you can. You really can make it your own. The Facebook group is also really supportive of everybody, and the actual challenge itself is so rewarding.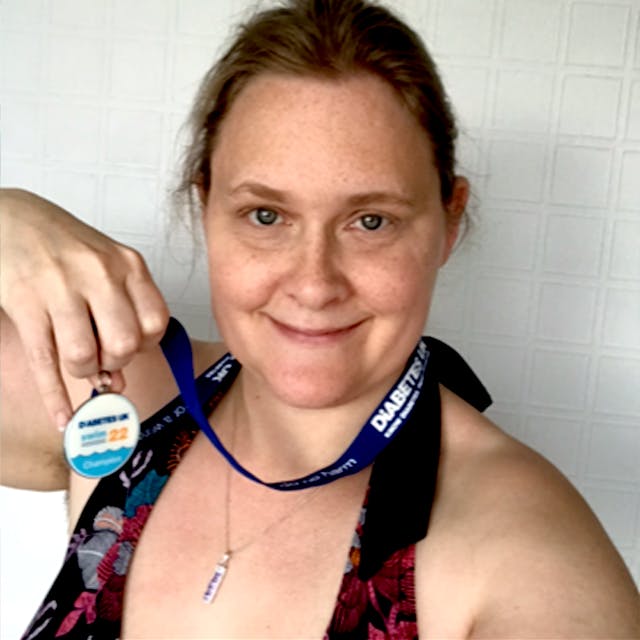 "Swim22 helped with my rehabilitation so much," Amanda
I took on 11 miles last year with my sister in law. She wanted to find a challenge to help her lose weight and she came across Swim22. She asked if I wanted to take part as I have a connection with diabetes. Having my transplants the year before I need to do some rehabilitation and not being able to use the gym because I couldn't lift weights made it seemed like a perfect challenge. I also like swimming!
Swimming is a great way to relax and to go into your own little world and forget about everything for an hour.
It was great to have Cheryl as we were able to support each other as it is hard to do such a big challenge on your own. If one of us was feeling like we couldn't be bothered the other one would spur us on, and you felt great when you were there.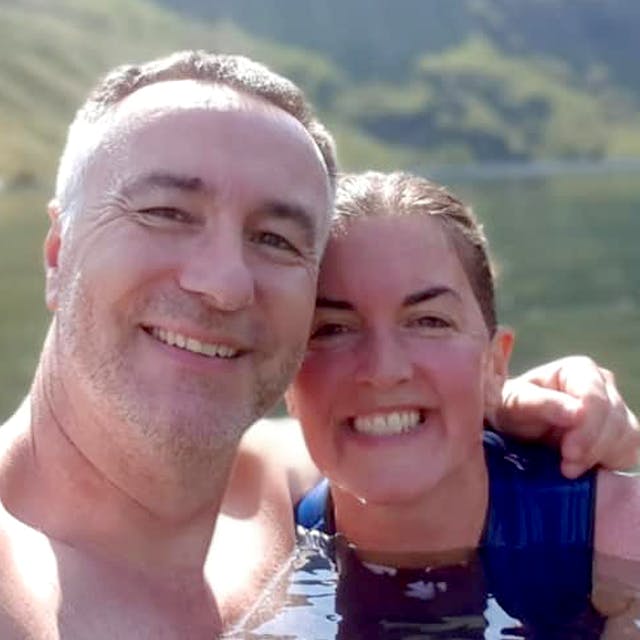 "I'm amazed as I have never stuck to anything - swimming seems to be my thing," Helen
"The energy I got from swimming was incredible. I've always tried to keep active but it's always been a challenge but not the case with swimming."
Helen has taken on Swim22 in 2019 and 2020, as one of her daughters, Cerys, lives with type 1 diabetes. Not being a regular swimmer, Helen knew this would be tough.
"My inspiration was seeing what Cerys has to go through every day and I wanted to use the challenge as an opportunity to raise awareness as well as raise money. I set out to raise £100 and swim 22 miles".
At the end of 2019 challenge, Helen raised an amazing £1,355.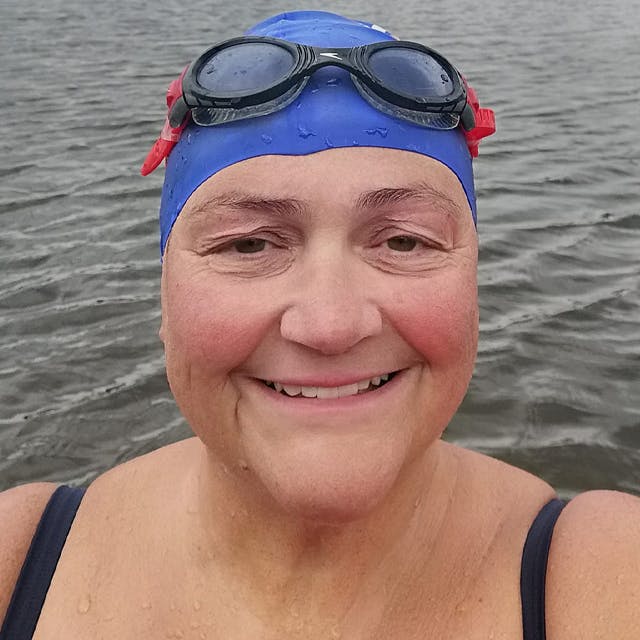 "Swimming puts the biggest smile on my face," Bernadette
These days I swim outdoors in open water. Swimming makes me feel part of nature, I feel free, it makes me forget about my size. The cold water makes me glow from the inside, it puts the biggest smile on my face. The water feels like silk and the cold warms my heart.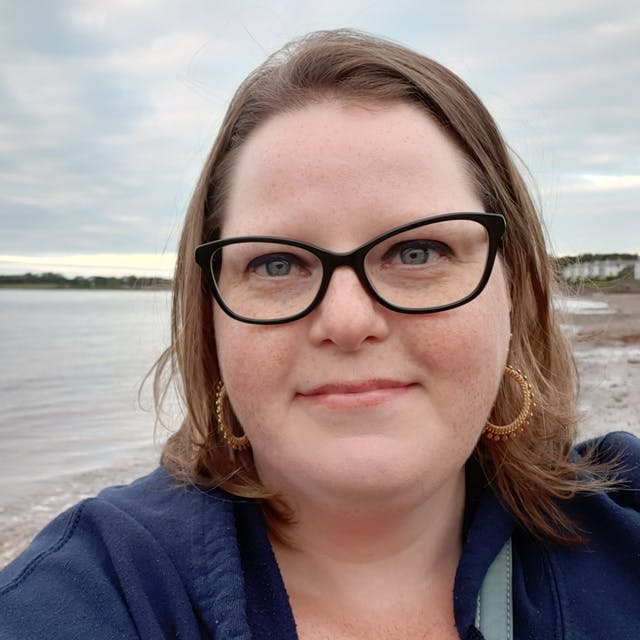 "Swim22 helped me with my confidence", Louise
I've had type 1 for 29 years and wanted to give back to Diabetes UK. Loved the platform as you can see exactly how much more I need to swim to complete my challenge. I also loved the virtual badges - I'm like a big kid when it comes to things like this.
Swim22 helped me with my confidence - and helped me talk about my diabetes.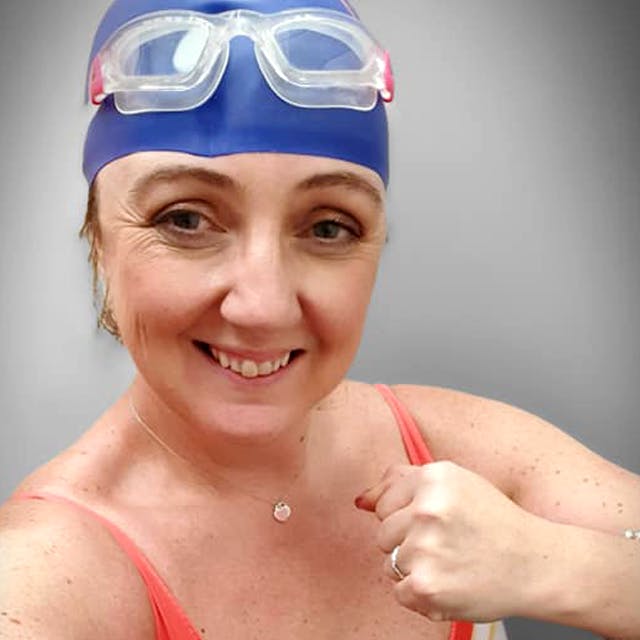 "Swimming is the only exercise I have found that keeps my interest," Deborah
I lost 4 stone with Slimming World in readiness for my wedding on 31st August 2019 and finally felt confident enough to get into a swimming costume again.  I love swimming as it is a relaxing way for me to exercise.  I hated the gym and running hurts my knees so I started swimming with my Mum at first. 
When I saw the Swim22 challenge I thought it was a great way for me to raise money for a great cause as well as keep me motivated to continue swimming and exercising.  I am not the best at sticking to anything exercise related and the simplest excuse would stop me in my tracks and undo anything good I had started. 
Swimming is the only exercise I have found that keeps my interest and that I have stuck with for any length of time.  I reached my target of 22 miles by the 22nd August and now I decided to swim back to Dover by 31st October.  I still plan to continue swimming even after the challenge is complete.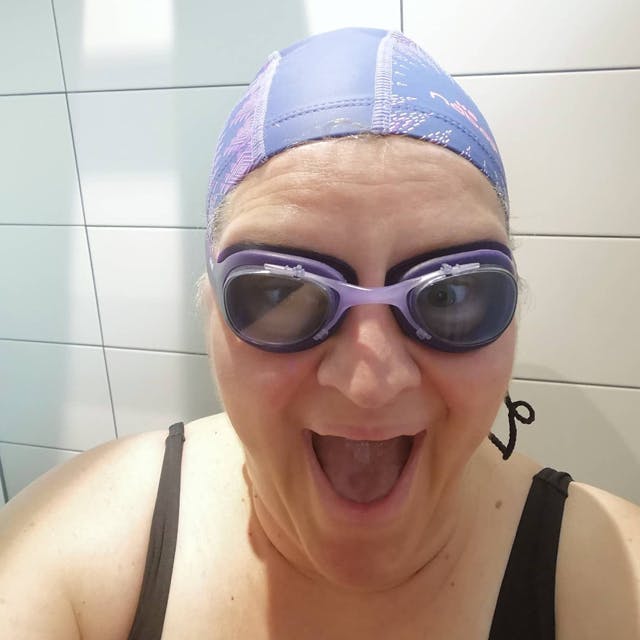 "Swimming makes me feel free and alive," Kelley
Swimming makes me feel free and alive. I really feel like I have worked my whole body when I have finished a session! It is quite meditative, as you focus so much on your breathing and keeping up a good momentum. It is such a great workout for the whole mind and body.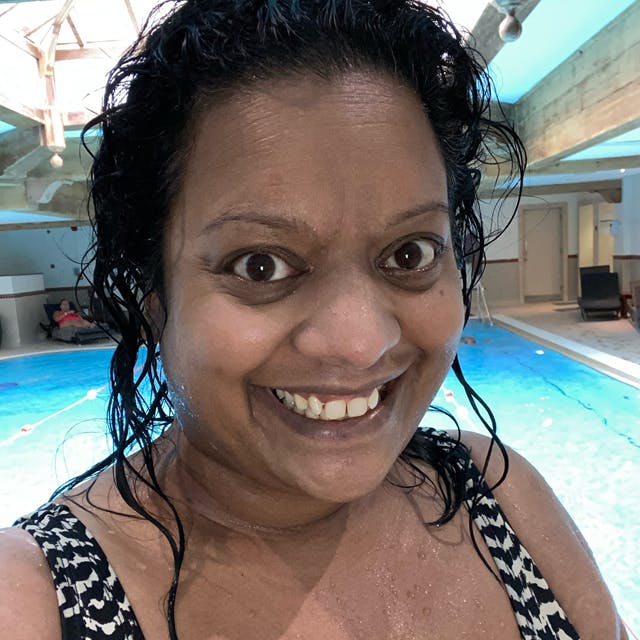 "'When I'm swimming, I can't feel my joint pain so it's just me enjoying being in the water and getting fit!" Alison
Swimming makes me feel refreshed, invigorated and ready to go on with my day.  It's a chance for a release from tension and stress for me. When I'm swimming, I can't feel my joint pain so it's just me enjoying being in the water and getting fit!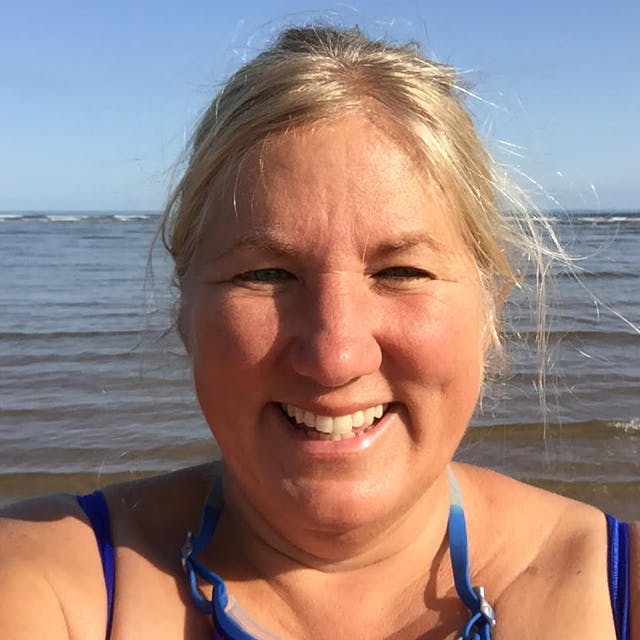 "My dad was my motivation," Rosy
Rosy's dad has had type 1 diabetes for over 60 years, and when she took on Swim22 in 2020 she wasn't going to let anything stop her.
"If my Dad can live with injecting 4 times a day for over 60 years I think I should be able to swim the width of the English Channel in 3 months."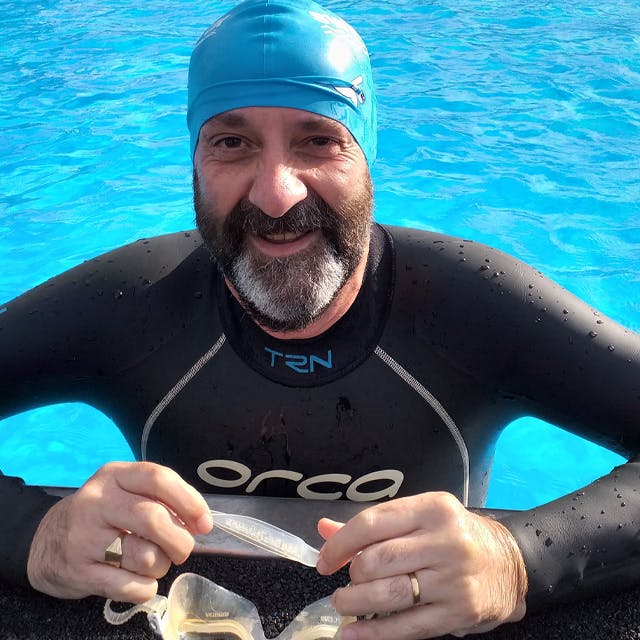 "Swimming was my saviour," Mark
Swimming, and especially outdoor swimming, was my saviour. I went from couch potato to mile a day swimmer in 8 weeks. I've never looked back. I feel free and alive!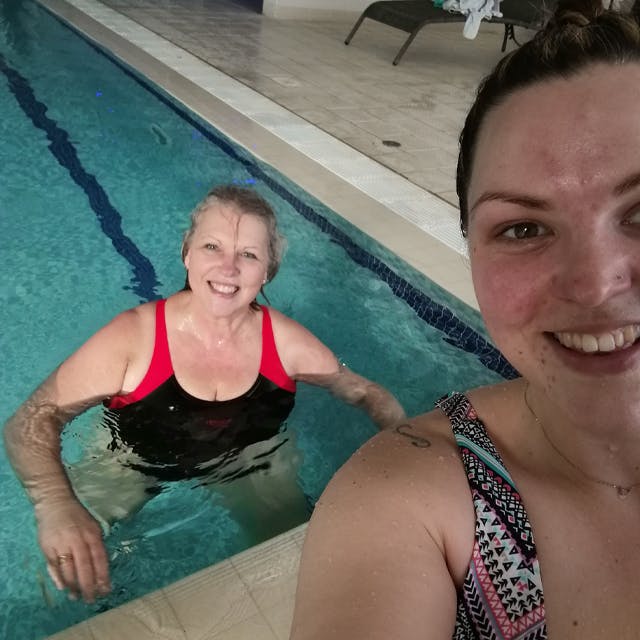 "I love a challenge and with this one I found I really switch off while swimming," Tonia
I took on the challenge to raise money and awareness of diabetes as my other daughter is step mum to 3 children, 2 of whom have type 1 diabetes. Both of my daughters supported me when they could by joining me at the pool to swim.
I really pushed myself to complete my challenge as quickly as possible, and I was pleased I did as I finished just before the covid lockdown.
I love a challenge and with this one I found I really switched off while swimming (too busy counting my lengths!), so although exercising, I was relaxing and always feel so good afterwards. Stimulation for the mind and body!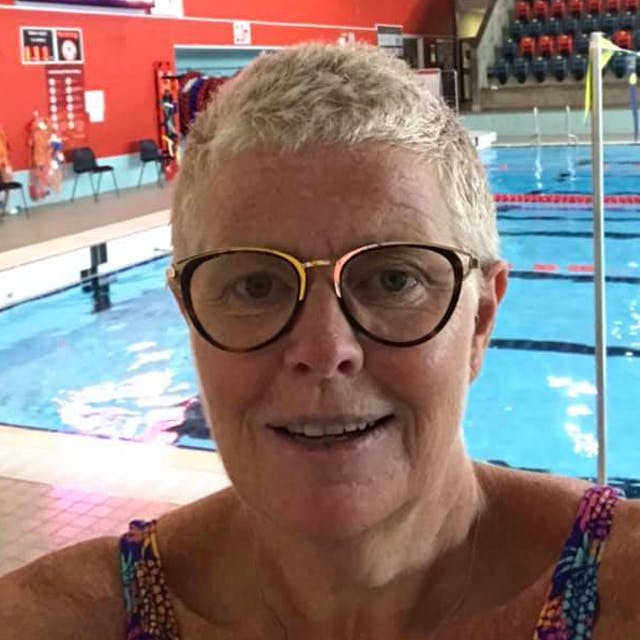 "I love swimming it makes me feel so much better in myself," Sheryl
I don't have diabetes but I have friends that do. I love swimming it makes me feel so much better in myself. I swim as often as I can, I find it helps relieve day to day stresses, the pool is my happy place.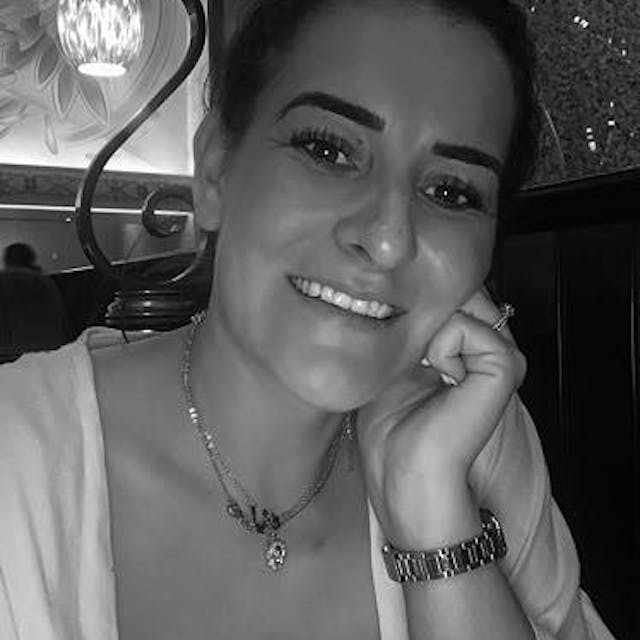 "Take the plunge, literally. Make it your mission to give back," Leighanne
Having struggled to stay committed to a form of exercise for the previous 12 months, I figured Swim22 could be 'something new' to try.
I was interested in taking part in Swim22 as it was the perfect opportunity for me to give something back. A decade on from diagnosis I found myself still taking all the support I could get from Diabetes UK, never talking openly about my condition to help or inspire others. I continued to hide my diabetes and never taking the opportunity to give something back.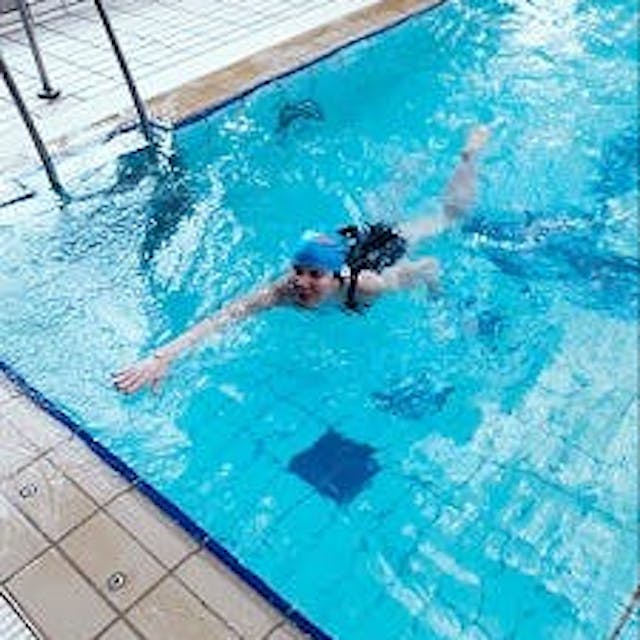 "Change your eating habits and you can still live a long, healthy, happy life," Ramona
It was tough. When I swam my first half a mile, I cried because that was a big distance for me. When I swam my first mile I just got up and danced, I thought this is just amazing. When I swam my first two miles, all in one go, I had a huge sense of achievement.
I managed to lose seven and half stone by eating the right foods educating myself and becoming active. The actual physical exercise makes me feel better it releases endorphins and I have a sense of renewal.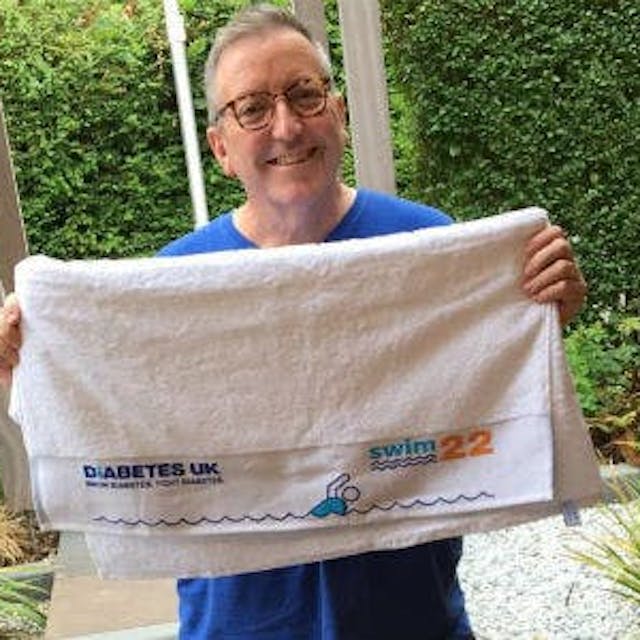 "It has literally changed my life," Danny
I am delighted to say that I completed the challenge, raised over £500 and the process has helped me become a regular, stronger swimmer, who can now swim properly and with more stamina than ever.
It has literally changed my life, as I go swimming after gym class twice a week now, and this fitness level has reversed my diabetes and given me a new lease of life.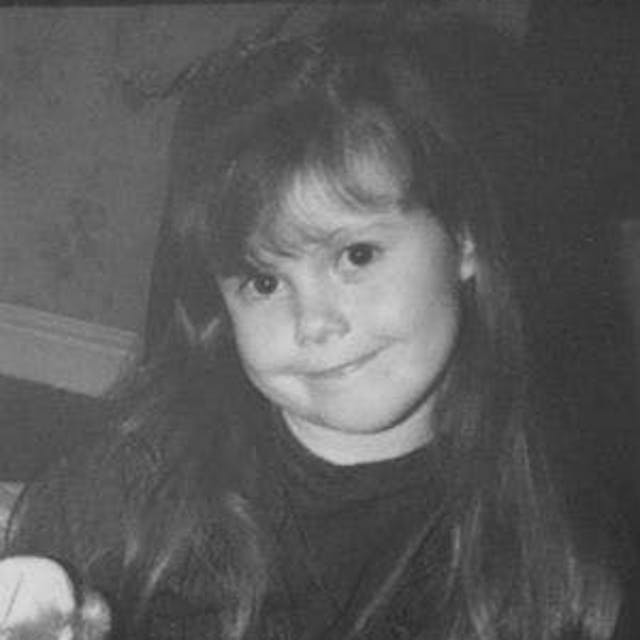 "I wanted to do something in memory of Rebecca and to raise awareness to how cruel and heart-breaking diabetes can be" Linda.
My advice to anyone thinking of taking up Swim22 would be try swimming, it's low impact and excellent exercise. At first I think my close family and friends thought I was crazy, they've seen me struggle to climb the stairs some days.  It doesn't matter what you look like in your cozzy, don't let it put you off.

Swim the distance of the English Channel towards a healthier you and transform the lives of those living with diabetes.
22 July to 22 October 2021