Immerse yourself in a fitness boosting, channel crossing, money raising challenge.
22 July to 22 October 2021
It began with a trip to France
With Swim22, you'll be swimming the equivalent distance of the English Channel, 22 miles, over 12 weeks, at your own pace and in your local pool. It is a life-changing challenge, inspired by 163 Diabetes UK supporters who have swum the actual English Channel in support of people living with diabetes.
Over the last 8 years, our swimmers have raised an incredible £4 million to help fund our life-saving research, and make sure everyone living with diabetes gets the care and support they need.

Key Event Information
Dates - The event runs over three months, from 22 July to 22 October 2021, and you can start to track your lengths from 22 July..
Challenges – There are three distances to choose from;
11 miles: 'The Half' – Half the distance to France, still an impressive feat.
22 miles: 'The Full' - The distance of the English Channel, our most popular choice.
44 miles: 'The Double' – To France and back, for the more adventurous.
Signing Up – You can sign up now, and we recommend signing up as soon as possible so you can prepare, share your page with friends, family, and colleagues and start fundraising in advance.
Cost – The event is free to enter, but we encourage you to raise as much sponsorship as possible, which will help us to save and change the lives of people living with diabetes in the UK.
Location – You can complete your miles wherever you like, from your local pool, or a nice outdoors lido.
Fundraising target - There's no minimum sponsorship but we suggest a target of £220. The more you raise, the more lives you'll be changing.
Tracking your lengths – You can do this right here on the Swim22 platform along with accessing all of the information and tools needed to make your Swim22 a success.
Under 18s - If you're under 18, please ask a parent or guardian to register on your behalf and create a page for you under their profile.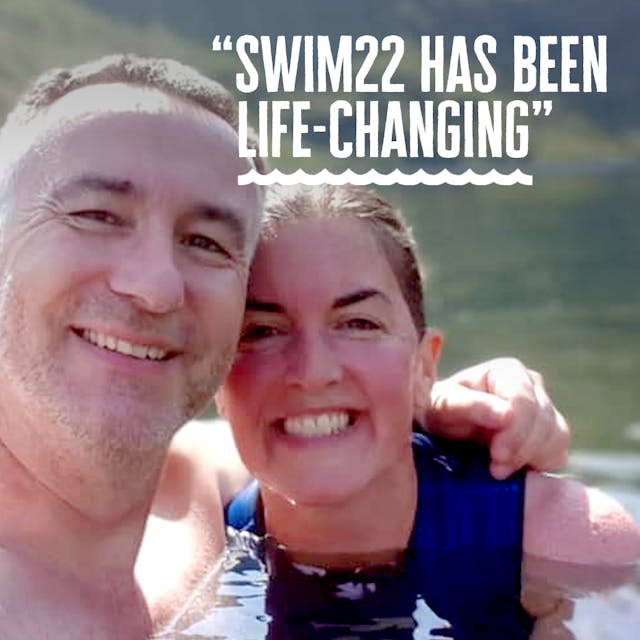 Frequently asked questions
We have tried to answer all of your commonly asked questions below. However, if you can't find the information you're looking for please email swim22@diabetes.org.uk or call 0345 123 2399 and one of our team will be more than happy to help.
About Swim22
Doi I have to wear a face mask to the pool?
Can I start swimming early?
Can I start swimming after 22 July?
Am I likely to catch Covid-19 in the pool?
I have finished my challenge, can I get my medal early?
Fundraising
How do I get help with my profile page?
Do I have to fundraise online?
How do I send in money raised offline?
How do I send in money donated on to my profile page?
Where can I download additional sponsor forms?
Do I need to create a JustGiving page?
Do you have any fundraising rewards?
How do I add my offline donation to my profile page?
Technical support and tracking your distance
Duplicate page: I've got a duplicate page with donations on. I want to close the duplicate page and move over my donations to my original page
What is your Swim22 profile page?
Can I swim further or shorter distance?
Can I delete lengths from my page?
Can my team split the distance?
Can I change my distance?
I can't edit or log swims?
What is max amount of lengths I can log at one time?
Teams
How do I invite/add people to my team?
Can our team split the distance?

Swim the distance of the English Channel towards a healthier you and transform the lives of those living with diabetes.
22 July to 22 October 2021