Swim towards a healthier you
22 miles. 12 weeks. Your way.
Between 22 February and 22 May, swim 22 miles - the width of the English Channel - in your local pool, at your own pace.
Get sponsored for every length and each stroke you take will bring you closer to a healthier future - for you, and for everyone living with diabetes in the UK. As soon as you've got your first donation on to your fundraising page, we'll post an exclusive Swim22 hat out to you.
Swim22 isn't a race - it's a commitment towards a healthier you. If you don't feel ready for 22 miles, or are returning from last year, you can also choose to swim 11 or 44 miles.
Discover your inner Channel champion. Are you ready to dive in?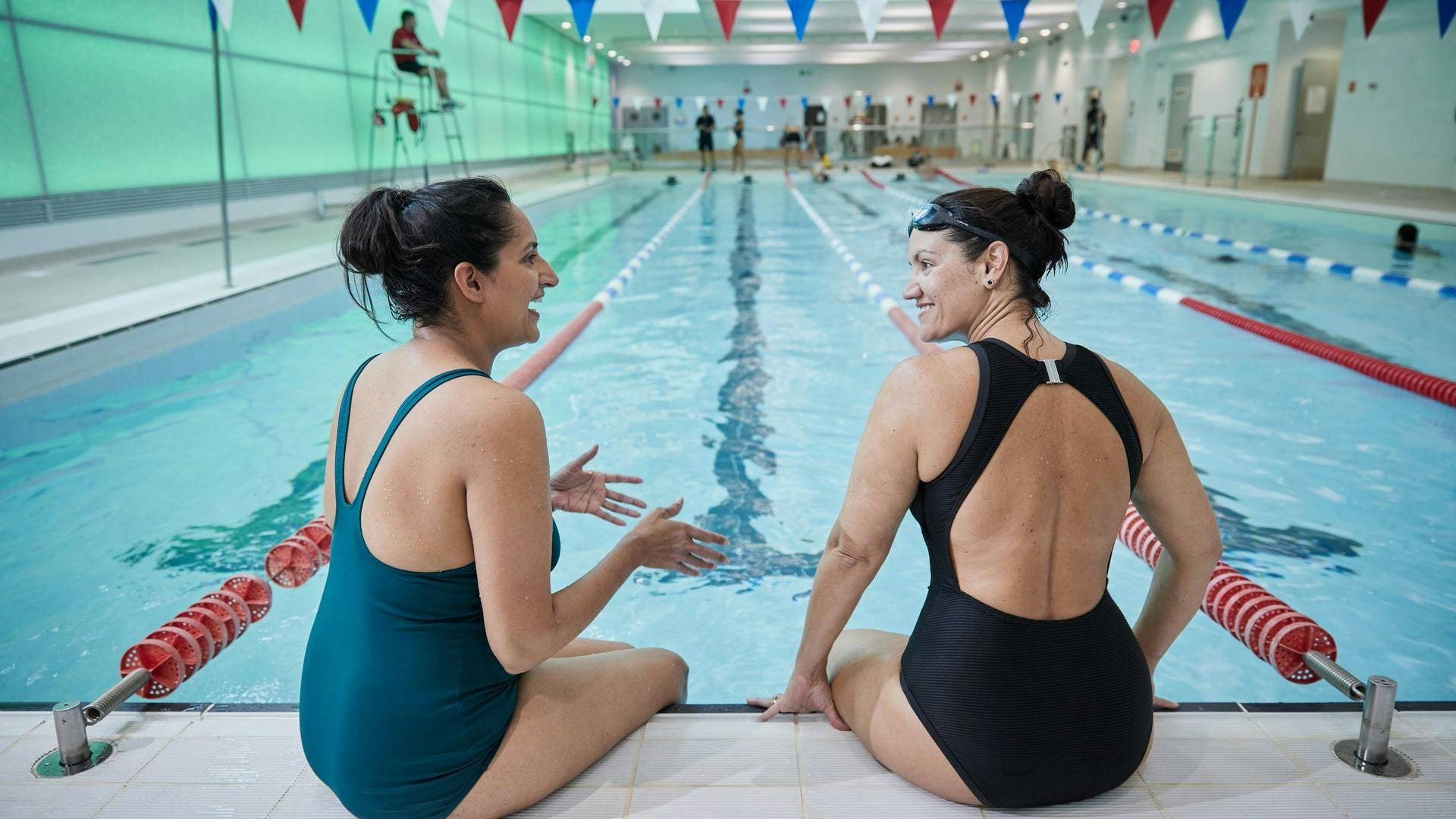 4 easy steps to join the Swim22 club
Register online. If you're under 18, please ask a parent or guardian to register you on your behalf and create a page for you under their profile.
Set your fundraising target. There's no minimum sponsorship but we suggest a target of £220. The more you raise, the more lives you'll be changing. Plus, you'll feature higher on our fundraising leaderboard!
Share your page with all your friends, family and colleagues to show how well you're doing.
From 22 February, start tracking your lengths. Use a fitness app or, if you're a mental arithmetic whiz, count your lengths yourself and add your swims manually.
Physical health
As well as reducing the risk of developing Type 2 diabetes, regular physical activity keeps your body healthy and strong.
Mental health
Swimming can reduce anxiety, improve self-esteem and build a greater sense of calm. Look after your mind as well as your body.
The cause
Swim towards a healthier you, with your fundraising, and a better future for people affected by diabetes.
The challenge
Whether you swim at your local pool, on in your gym. Feel the rush as you tick off the miles towards completing your challenge.
How we'll support you
To help you get swimming, you'll receive:
🔸A welcome pack through the post within two weeks of registering. This will include a Swim22 journal, packed with useful information and space for you to track - and reflect on your sessions. A Swim22 poster to hang up and show off your achievements in and out of the pool.
🔸Your own fundraising page, which will have everything you need for your swim challenge. You'll be able to log your swims, keep track of your fundraising and collect virtual badges. There's no need to create a JustGiving page. Register now and you can dive straight in!
Got any questions?
If you need help registering or with your profile page, please email help@everydayhero.co.uk. If you have any questions about the challenge itself, please email swim22@diabetes.org.uk. Got questions about diabetes? Please call 0345 123 2399 to speak to one of Diabetes UK's specially trained advisors.
Register today
#Swim22
Use the hashtag to share your photos on Twitter, Instagram and Facebook and enter our swim club hall of fame.
Ready to dive into the challenge?
22 February to 22 May 2020.
Get Sponsored for every length.
Register Today