Tricia E Bratton's Swim22 Page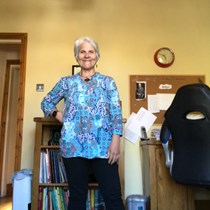 Share Tricia E Bratton's page with friends, family and followers:
Tricia E Bratton's Story
I'm taking on Swim22, from 22 July to 22 October in support of Diabetes UK. I have decided to do this in memory of my sister, Debra, who was diagnosed with 'juvenile' diabetes (what they called it then) at the age of 14. She had difficulty controlling it all her life, and died at the age of 56 (of cancer, but diabetes was certainly a factor). That's why I'll be lowering my goggles and clocking up the lengths to raise money to fund research breakthroughs and support those livi...
Activity
Journal
Trophy Room

Swim the distance of the English Channel towards a healthier you and transform the lives of those living with diabetes.
22 July to 22 October 2021